Duane DeCouteau  Senior Software Engineer
Duane DeCouteau currently leads development efforts in the Department of Veterans Affairs (VA), Veterans Health Administration's (VHA) Emerging Health Technologies Advancement Center (EHTAC), which focuses on the security and privacy needs of our Veterans.
Most recently Mr. DeCouteau led the efforts on an advanced technology demonstration of the Office of the National Coordinator for Health Information Technology (ONC) Data Segmentation for Privacy Initiative (DS4P) pilot between VA and Substance Abuse and Mental Health Services Administration (SAMHSA).   The pilot utilized a standards-based approach for privacy metadata to achieve interoperability and appropriate sharing of protected information, ensuring those who receive it handle it correctly.  The VA/SAMHSA pilot was publicly demonstrated at HIMSS 2013, and later certified to conform to requirements of the ONC Data Segmentation Implementation Guide.
Mr. DeCouteau has co-authored with the VA 3 fully ratified international Oasis standards addressing patient security and privacy concerns: the Cross-Enterprise Security and Authorization (XPSA) Profiles of Security Assertion Markup Language(SAML), eXtensible Access Control Markup Language(XACML), and WS-Trust for Healthcare.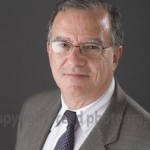 Tony Mallia,  Practice Director
As Practice Director at Edmond Scientific Company, Mr. Mallia works on Enterprise Engineering methodologies and their implementation with client organizations. He has worked with several Fortune 100 companies including banking and insurance and Federal Agencies in the establishment of integration architecture and the integration of architecture into the development cycle.
Mr. Mallia has advanced interoperability for over 20 years, including embedded software for plug compatible devices and enterprise integration. Over the last 12 years,  Mr. Mallia has been involved with health information exchange between the VA and DoD, along with the private sector and further extensions beyond health into the full electronic record.Tony Mallia has been affiliated with OMG in the launch of Model Driven Architecture in 2002, and with HL7 in various projects. Mr. Mallia has also worked with ONC during the formulation of the NwHIN specifications.